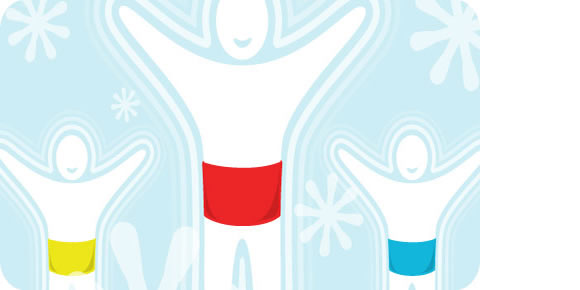 Welcome to the world of the haramaki - belly bands/waist warmers good for health, yoga, pregnancy, breast-feeding and layering. Give yourself a hug-put on a haramaki!
Nukunuku = warm and cosy (Japanese). This is hw we want you to feel so we have made them available to purchase from JCM. Haramaki translates as belly (hara) wrap (Maki) - a band of material wrapped around your middle. You can tuck them in and wear them invisibly or have a layer of colour over or under your clothes or just peeking out when you sit down or bend over.
Also called waist warmers and belly bands, these body warmers have been worn for centuries in Japan. The samurai wore them beneath their armour and they are experiencing a fashion revival in Japan. They are great for doing yoga, outdoor sports, cyclists, pregnant and brest feeding mums, those who feel the cold and anyone who wants to cover up the gap between top and waistband especially when sitting or bending over. Back fat, miffin tops and 'whale tail' banished from sight!
The range consists of 4 colours and 4 sizes made here in the UK. They have been made with the best quality stretch cotton, to offer high quality bands that will last and wash well.
Make haramaki part of your everyday wardrobe. Go on, give yourself a hug - put on a haramaki.
There are no products matching the selection.